To Order:
To place on online order, make your selections below and pay with Paypal. You can also call us (406-377-4284) or email us. We accept Mastercard, Visa, Discover, checks or cash. We ship via Priority Mail whenever possible. Orders can also be picked up the Farm-to-Table or our office in Glendive. Bulk orders & gift baskets made to order. Please contact us for orders over 50 lbs.
Privacy Statement: We only collect such information as needed to process your order. We do not share this information with any third parties. We do not send unsolicited emails. This site does not use cookies.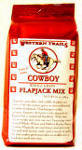 Cowboy Flapjack Mix
Whole wheat, whole barley, cinnamon, buttermilk honey. Yummy.
22 oz. - $6.00
Dude Waffle & Flapjack Mix
Ginger flavor, buttermilk, honey, all purpose & barley flour and barley flakes.
22 oz. - $6.00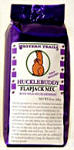 Hucklebuddy Flapjack with huckleberry syrup
Purple barley flour makes lavender cakes.
26 oz. - $9.00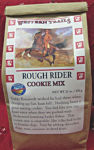 Rough Rider Cookie Mix
Rolled barley cookies or bars, naturally good & healthy. You add butter and eggs and optional chips, dried fruit.
23 oz. - $6.00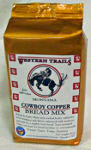 Cowboy Copper Bread Mix
Whole wheat, barley flour, barley grits—hearty bread. Add water, yeast included.

20 oz. - $3.50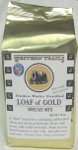 Loaf of Gold Bread Mix
All purpose and barley flour, whey & honey in tasty yeast bread mix for bread machine or oven. Add water, yeast included.
20 oz. - $3.50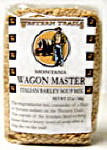 Wagonmaster Italian Barley Soup Mix
Nutritious barley with spices and recipe. Great reheated. Serves 8.
12 oz. - $4.50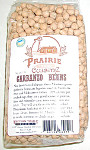 Garbanzo Beans
Also known as chickpeas. Make your own fresh hummus! Grown locally.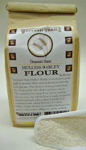 Hulless Barley Flour
Whole grain hulless barley stone-ground here. Low gluten. For yeast bread use 1 to 3 with wheat flour. Great flavor and adds fiber.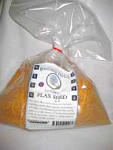 Organic Golden Flax
Omega-3 rich. Whole grain certified organic golden flax from Dawson County, Montana.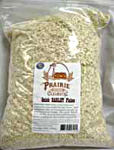 Quick Barley Flakes
Like oatmeal but twice the cholesterol lowering beta glucans.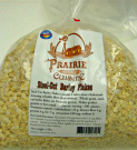 Steel Cut Barley Flakes
Thicker, slower cooking. Great for granola.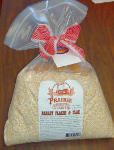 Barley Flakes & Flax
A 5/1 blend of Montana-Grown barley flakes & organic golden flax.
6 lb. - $12.50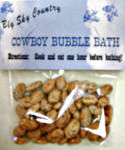 Cowboy Bubble Bath
Novelty, great stocking stuffer. Packaged beans. Directions: Cook and eat one hour before bathing.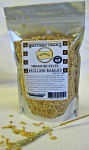 Treasure State Amber Hulless Barley
Great for soups. Keeps its plump texture even with re-heating. Grows 250% on cooking. Also available in bulk.